ConnectiCon 2012 Review by Ross
Connecticon 2012 - As a first review I think it's important to show where the convention itself has originated from and I don't think I can relay it any better than their own about page so I will use their words in showing where they came from:
"ConnectiCon was founded in 2002 by a group of friends at the University of Hartford who, at the time, were involved in a related campus club known as The University of Hartford Science Fiction and Fantasy Guild ("The Guild"). After making long treks across the U.S. (to I-Con, Otakon, Origins, SDCC, GenCon, DragonCon, and others), they were looking for a convention closer to home that met their varied interests. The founders decided to start their own convention in Connecticut dedicated to the many genres they enjoy (board games, sci-fi, anime, video games, card games, comics, etc.), the list of which continues to grow. This has lead to its designation as a "Massively Multi-genre" convention." - http://connecticon.org/about/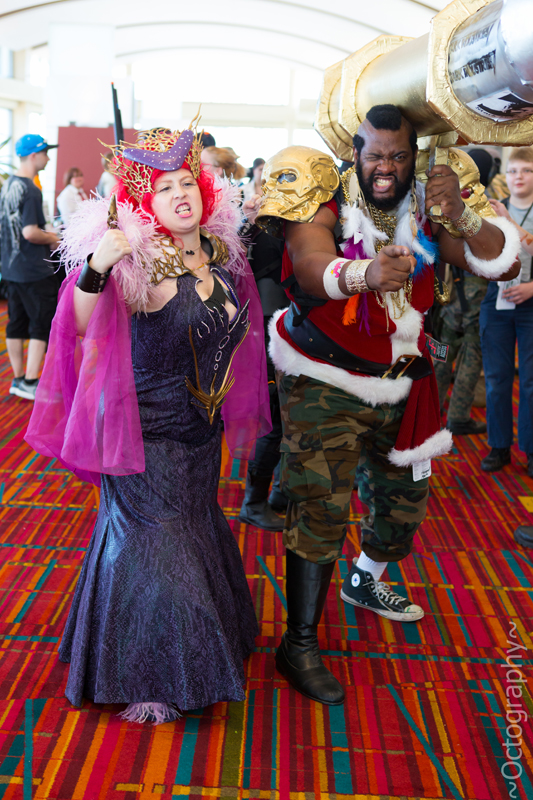 Connecticon is truly different than other conventions we have attended on our circuit; it can be best described as multi-genre. This can be further clarified like this: when you go to any anime convention, you will normally see your anime character, steampunk and super hero cosplays. This is accepted anywhere you go (or we assume since we have not seen where cosplayers of this likeness were not accepted) but here at Connecticon you have panels done by the convention itself that also covers these other genres. What caught our eyes initially with this is the rather sizable Steampunk community that we saw here, which is always a delight to see.
All the above takes place between two areas: the main hall being the Connecticut Convention Center (further referred to as CCC), and the adjoined hotel the Hartford Downtown Marriott (further reffered to as HDM) in Hartford, CT. Travel to this convention is nearly ¼ to ½ a mile off of routes 91 and 84.
The CCC comfortably fits all of the attendees...last year the convention boasted an audience of 8000 but was expecting 10000 for this year. The CCC and hotel were COMFORTABLY COOL at all times, which is great considering the timing for this convention is mid-July. Walking up from what I would consider the main entrance, you'd have an in-building parking garage which is also directly connected to the HDM. Escalators brought you up to 2nd floor where you would find a sizable dealers room and artist alley, as well as your registration area. At this point since this is where we found some issues, it should be mentioned that for anything we needed with staffing help we were always courteously handled and helped. But with the CCC security (or at least that is what they looked like) it seemed like a constant power trip with yelling and repeating themselves. I can understand that if you are dealing with people all day that you may start giving everyone the same loud treatment, but really it appeared as if they wanted to treat us as 10 year olds with how they were speaking to us and other convention goers, which honestly left me confused with how to deal with the situation. However, I have seen that it is also something that the community is very vocal about, so perhaps it will be addressed in future conventions.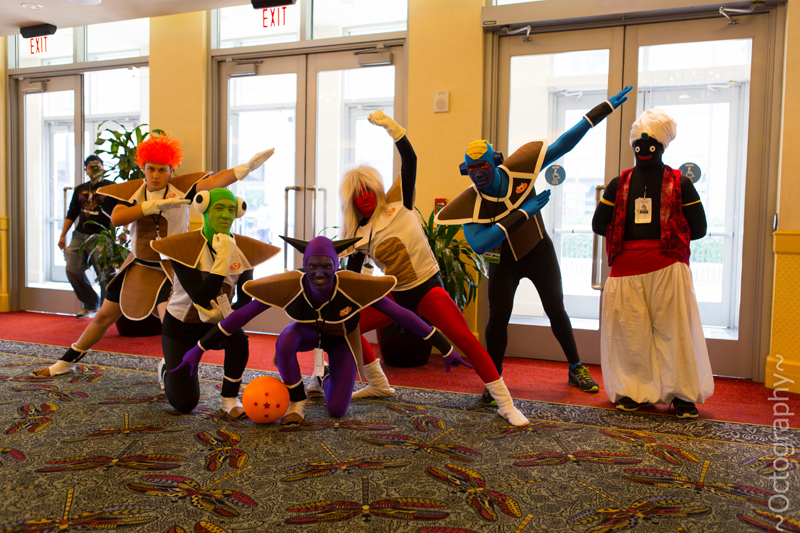 Lines for the registration line certainly seemed longer than last year, which is maybe a testament to the additional attendees they were expecting. The line was often found outside and members were seen standing out there for hours, with no dent really seen until later in the morning.
Above the 2nd floor there is a small roundabout on both sides connected again by escalators, one with a small food/table area that connected to an exit to outside the building and a walkway to another parking lot. After that there is another set of escalators which bring you to the 5th floor, where main events hall was while being surrounded on both sides by the majority of the panel rooms. What was missing from this building were the video rooms and the cosplay/masquerade headquarters that were in the HDM. In the areas we moved between there was never particularly a place where it would be impossible to move freely around, which again speaks volumes for the size of the CCC in relation to its audience size.
On the second floor, you have doors and a walkway that connects you to the 3rd floor of the HDM. This walkway had stairs that led down to the front of the convention center and up to the CCC's third floor. This was a wide enough area that found many people enjoying the warm air outside and was also the home to quite a few fandom phootshoots. The 3rd floor outdoor area connected to an above-road walkway that extended out to other commercial areas, so that moving between areas was hassle free and safer (of which we did not utilize enough, nor did we know exactly how they interconnected until the latter part of the weekend). Affordable food was found a little ways after the walkway ended. Spending between 5 to 10 dollars a meal per person was not difficult at all.
A nicely sized convention hall with great air conditioning, friendly staff and relatively easily accessible food with a little hike? I like it. It's a bit close date wise to Otakon though, and it will be a much nicer tie together between its other conventions that are in the same area since Anime Boston is being moved late may, AnimeNext early June, Otakon early August. However, the one thing about Connecticon that between my one day last year and my full weekend this year that I loved is the zombie group.
There are some people local to Connecticut and whom do not stray far that cosplay as a decently sized group when together; I believe they are best well known for being zombies. These people come dressed with great makeup and completely in character. They move as a group with what appears to be no communication, they choose seemingly random people to interact while doing random things. Last year when I had went they had interacted with me by simply surround and staring...I was not moving at all just kinda pretended they weren't there. After what seemed like an eternity they slowly broke off with one person remaining staring....waiting to see me move. It was pretty hysterical from my perspective, but some people were bitten, hugged and the few who played along, were pounced upon on the ground. These people also contribute to doing some of the sizable events that Connecticon hosts including their Death Match, which I hope to see more of next year, as well as Cosplay Chess. This is just one of those little things that help to have this convention stand out from the crowd, these people are highly entertaining and a joy to simply sit back and watch in action- unless they make you part of it!